Set Yourself Apart From The Competition
Aggressive Digital Marketing Strategies to Increase Exposure
Digital Marketing encompasses several online advertising strategies. We focus on Search Engine Optimization (SEO) and Social Media Ad campaigns.
Digital Marketing encompasses several online advertising strategies.
We focus on Search Engine Optimization (SEO) and Social Media Ad campaigns.
Go from lost to found with our digital marketing services which include custom digital ad development, social media content strategies, business listing submissions, targeted keyword research, and both onsite / offsite SEO strategies!
You can have the most beautiful site in the world, but if no one can find it, you may as well have a billboard in the middle of the desert!
Now, let's think of your website as a ship and the digital marketing strategy as your fishing equipment.  You can have a great looking fast ship, but you're not going to catch any fish without the right equipment! 
Everyone is using digital tools and platforms on a regular basis. They're using them for research, purchasing, and connecting with friends and family. This is a space where your business absolutely needs to be present and active.
Our digital marketing services allow you to reach a broader audience and nurture relationships that ultimately become loyal customers and followers.  Many don't understand that it can be much less costly than traditional advertising while providing a much higher return on your investment.  Let's start driving more traffic to your business today!
Personality Closes the Deal
Our goal is to humanize your brand by bringing your personality to life online. In this way, we are able to build rapport long before the sale.
Social media marketing is one of the best ways to humanize your brand online because it provides a unique opportunity to tell your story.  We take a holistic approach to this opportunity by investing the time to learn about your business, and the people behind it.

We work closely with you to develop a custom content strategy that will maximize the exposure to your business.  We'll develop custom digital ads and post/comment/reply on your behalf. By sharing custom content to social platforms on a weekly basis and engaging with your audience, we can increase the number of followers you have as well as the level of trust they have in your brand.
Its about creating a relationship with your audience, nurturing that relationship and directing more qualified leads to your website. 
SOCIAL MEDIA MANAGEMENT SERVICES
PADAWAN
Up to 2 Platforms
Custom Digital Ad Developent

Engagement & Review Responses
Custom Digital Ad Developent

Engagement & Review Responses
Custom Digital Ad Developent

Engagement & Review Responses
Search Engine Optimization (SEO)
Keeping You Front and Center
So you've got yourself a great looking website. Now it is time to show it off. Search Engine Optimization is the art of tailoring your website code and content to work well with search engines, on one hand. On the other hand, it involves creating an online presence and reputation so your site will rank above your competitors when people search for the keyword phrases related to your business niche. This is done through business listing submissions, backlink generation, landing pages development, targeted keyword research and content implementation.
We utilize tools to research keywords used by your local competitors, and develop SEO strategies to maximize exposure ahead of your competitors in online searches. This means more traffic to your website, more followers on social media, and ultimately more business for your brand. 
SEARCH ENGINE OPTIMIZATION SERVICES
SEO KICK START
One Time Optimization
Local Directory Submission x 3

Optimize Page Titles & Meta Descriptions
SEO FUNDAMENTALS
Monthly Optimization
Monthly Search & Listing Submissions

Business Listing Management

Monthly Progress & Statistic Reports
It is important to maintain activity and data consistency on multiple digital platforms. This helps boost your reputation and search rankings keeping you ahead of those who fail to sustain these practices. Let's face it, even if you know what you're doing, there is a lot of time and work involved in creating and implementing the best SEO strategy for maximum results; to continuously research, create, update, and submit digital content every single week. That's why having a dedicated team of specialists managing your optimal digital footprint will not only achieve wonderful exposure and ultimately revenue results, it will free up your time to focus on what you do best–providing amazing experiences for your customers!
Start today with C.A.N. Web Management and develop stronger, longer lasting connections with your audience while driving more traffic to your business.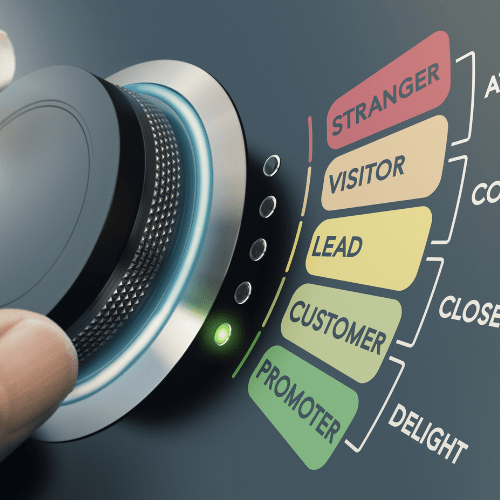 Frequently Asked Quesitons
Will my results drop if I stop monthly SEO?
If you stop SEO, you will eventually start seeing lower rankings in search results.  The timeframe varies depending on market conditions, but over time your results can drop. Competitors who are working hard to outrank you can eventually do so with more aggressive strategies.  SEO is ever-evolving and outdated tactics can actually negatively impact your ranking with Google.  Take into consideration the following:  if you are gaining new customers and making a return on investment for your continued advertising, then why would you stop?
Why is payment due up front?
When it comes to Digital Marketing we require payments in advance. This is because of the ongoing nature of our work which is repeatedly published live throughout the month. 
How long do SEO results take?
The answer depends on a number of factors.  Typically, you start to see results in 4 to 6 months and those results will tend to grow over time of the active campaign.
How much content should be posted to social media each week?
The digital marketplace is jam-packed with thousands of businesses fighting for viewer attention. It's only natural for business owners to feel inclined to join in this saturation but we believe the quality of your content is much more important than the quantity. 3-4 posts per week of creative, targeted content is a perfect way to grow and connect with your audience.
Do I get to revise content before it's posted?
With our Social Media Management plans we include a custom content strategy session. This is a content plan that we create together so that not only do we have a good feel for your target audience and marketing goals for the year, but you will also be aware of the topics our content will reflect throughout our time together. Our blueprints typically result in 3+ months worth of targeted content topics and ideas.
Can I just pay for ad design?
You sure can! If you prefer to manage your social accounts on your own you can take advantage of our content only package. We will create custom content for your social platforms and send you the files to do with as you please. Add them to your website, share them on social platforms or even use them in print ads.
Do I have to give you my personal logins for social media?
Nope! There are ways to invite or assign us permissions to access your accounts through our own logins and we can help walk you through the process. 
How do I get started?
Call or Email us at info@canwebmanagement.com with a small description of what you are looking for.  You can also use the form on the contact page to submit your details to us and we will follow up within 24 hours to coordinate a consultation.